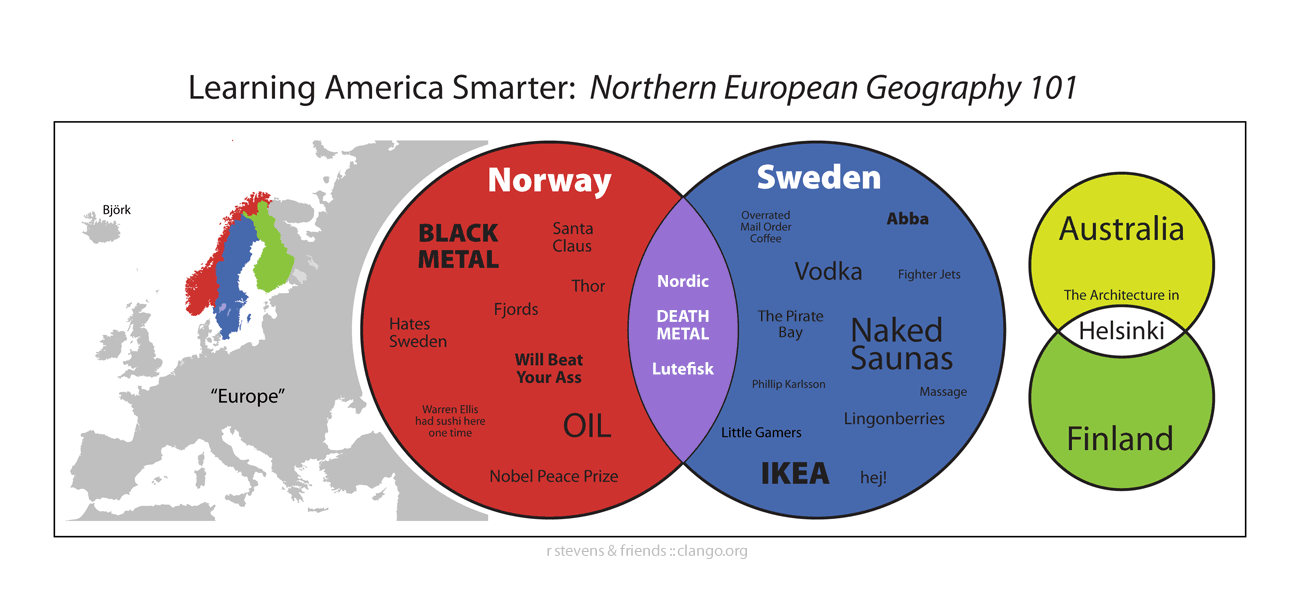 BG posted
this
diagram the other day explaining the difference between the various parts of Great Britian. Me, I've never had so much of a problem differentiating between the British isles, but nordic countries confuse the living shit out of me. Luckily, I've found this handy-dandy venn diagram to guide me through the scandanavian darkness. Before this my greatest reference point for Norway was that I have a Norwegian uncle and the knowledge that Haagen-Daazs is, in fact, an American company from the Bronx.
Also, it's heartening to note that
death metal
and
lutefisk
have the ability to bring countries together.